KAIBUTSU
KAIBUTSU is the consultant group for making new visual communications.
KAIBUTSU instruct you production with a better photograph and support the making of better communication.
KAIBUTSU tell you how to make&take a photo on EC&SNS for commerce !
FROM KAIBUTSU
Not only KAIBUTSU change existing sense of values by an idea power, but also discover value and want to do society in people well in a town by creating it. As one of the explanation of "the monster production", I assumed "a monster" "KAIBUTSU" by the English translation not "monster". This is because it wants to feel the "strange" meaning "that exceeded imagination" of the different meaning that "the monster" has by an idea and the experience by various professionals. KAIBUTSU is a place that artists with various good talents gather and are the group which changes various desires, hope and the delusion that a person imagines into form. Because even one changes the delusion of all of you into a lot of form, in people, I brighten the future in society. KAIBUTSU The head of Kaibutsu Tsunaki Kuwashima
SHOOTINGS
We provide service (photograph, movie) that an artist playing an active part in Japan and abroad matched with a problem and needs of all of companies. We maximize added value! I meet the demand of various visual contents not to mention the photograph /movie photography such as the commemorative ceremony or portrait to a personal visitor. We total plan production, direction, photography and produce it!
TRAININGS
By the class / instruction, I perform consulting, their system to making it it from class instruction of the production (photography, editing) that I put together in a problem and needs in SNS where a use demand is suddenly sublimed into to all of companies! At the store of major apparel company, I achieved number of PV double of the ratio in the previous year in a class period of 3 months! !In addition, towards the individual, I set the personal goal that I added and an experienced person from a photography inexperienced person for various stages and aim at the goal together!
LECTURES
By the lecture, I have a favorable reception for the making of communication through the picture in communication, SNS that I use domestic and foreign images from a photography theory, a work production statement. In addition, I have the demand from the local government including the regional activation that I use visual contents.
CONSULTINGS
I help with the communication improvement in EC, SNS! I consult for overall communication through contents production / support, photography instruction and the image from the making of system to connect it with conversion rate up!
GOODS
The introduction of goods of the artists production of the monster production place! In addition, there is the product sold this site on a qualified scale!
The head of KAIBUTSU.
He learned marketing & advertising in London College of Printing and Distributive Trades(present:The London College of Communication).He studied "Non Verbal Communication" during that college being on the register roll.After return to Japan, He play an active part in a fashion, an advertisement, the magazine as a photographer.
A collection of photographs, "Bullfighting island Tokunoshima" (2005 / Heibonsha Publishers Ltd.), "Shuan" (2006 / Kyuryudo) and the works which featured the theme of bullfighting, a dogfight, a game cock are stored up in the British Museum, Victoria & Albert Museum, the SAINSBURY INSTITUTE.
Through his experience such as sales, planning and direction for advertisements in the agency, he paid my attention to importance of the contents production that established an important point for "how to convey" including the photograph and has begun to deal with and to direct book, person, Web, the media produce including the store.Even Tsunaki Kuwashima acted as a part of photographer and director in one of the Japanese super-idole's art anthology book "FREESTYLE" , "FREESTYLE2 ,".
He won a prize of Ooki's memorial furtherance fund for artist in 2013.It's the first time in history for visual arts.He held the exhibition "everlasting idol" that produced "Jomon Doki(straw-rope patterned pottery)", and "Dogu(a clay doll in a motif)" in London.So,now he is standing on the world stage.In 2018,Tsunaki Kuwashima took office as a guest professor of Yamanashi Prefectural University, and is currently a guest professor.

Let's create
new Vision
With Us !
Steps to our service start-up
Make a contact to us.(mail,phone-call,etc)
Meetings to make sure what you'd like.
Presentation
Registration of Agreement(We'll send you our form.)
All registrations completed
Start-up!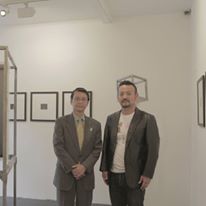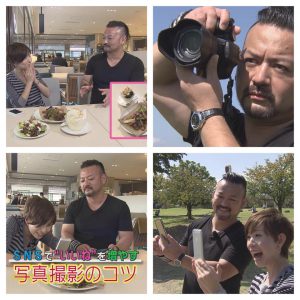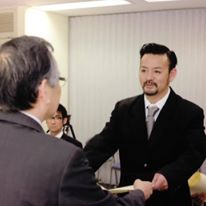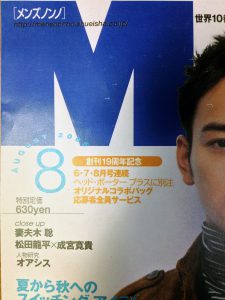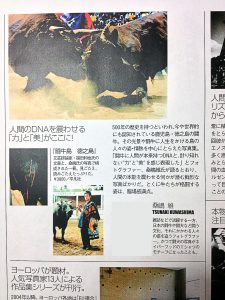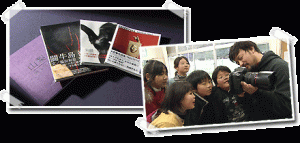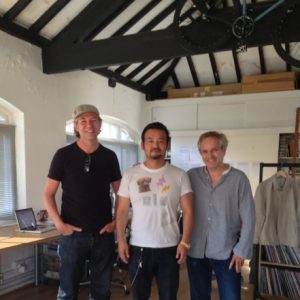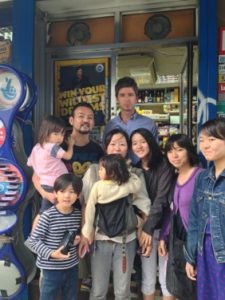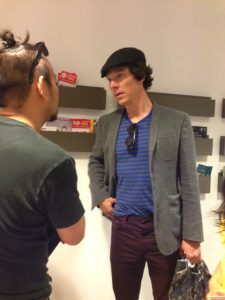 KUWASHIMA Ltd. 
KUWASHIMA Ltd. was established in Tokyo Japan. KUWASHIMA Ltd. has two departments. One is the management department of the artist Tsunaki Kuwashima,and another is the consultant department for making communication using by photos and movie and etc..  It continues to expand its business worldwide through  "Tsunaki Kuwashima" and "KAIBUTSU".
OUR RESULTS
Adidas,AsahiShinbun,BMW,Bungeisyunjyu,Capcom,ElectricArts,Kodansha, Nike/Japan,Nike/Korea,Nike/Global,Nissin,Olympic(Beijing),Shueisha, Shinchousha,Suntry,Visa,X-box(Microsoft),Meiji Co., Ltd.,Saishunkan Co., Ltd., and more and more.